Mud cloth has been saturating my Instagram and Pinterest feed for the past year now, but trust me when I say this trend is only at the beginning of its life-cycle. Mud cloth is about to hit the mass market over the next few months and is already available at major retailers like Restoration Hardware. So why has this handwoven fabric been so popular? Let's look beyond the trendy black and white geometric patterns and see why this trend caught on.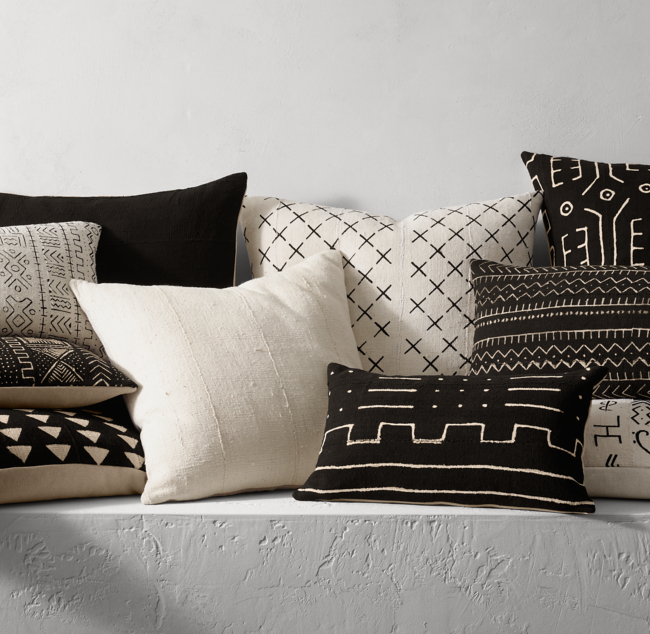 We are drawn to this hearty fabric because of its unique hand made look and feel. Mud cloth is constructed of hand-spun cotton strips. The fabric is then dyed in a bath made of Leaves from the n'gallama tree. The dyed cloth is laid out in the sun after a pattern is painted in mud – thus receiving the name mud cloth.
Each piece of fabric is completely unique, and that's why people can't get enough of it. A real person wove, dyed, and dried the fabric that these gorgeous pillows are made of! How unique is that?
Pattern play in the home is on the rise. We've been seeing tons of patterned tile in kitchens and bathrooms over the past few years, so it's no wonder Mud cloth has been the popular choice for adding a pattern pop in living rooms and bedrooms.  The black and white geometric patterns are a perfect fit for any home if you want to get in on this trend.